Lab Coat with Pockets
Ref. : BP1113
The non-woven single-use protection Lab Coat provides protection against minor risks.
It is ideal for visits to clean environments or for dirty work in non-hazardous environments.
100% secure payment by credit card or bank transfer
The single-use White protection Lab Coat from Segetex-eif.
Made from Non-woven Polypropylene.
From Category I, this Lab Coat (Blouse) is sewn and its sleeves are long.
It is composed of a full collar and a closure by 4 buttons.
The wrists are elasticated and the 2 pockets are folded for extra support.
Our visitor Lab Coat (Blouse) is both soft and comfortable.
Packaging: Individually wrapped and there are 50 pieces to a carton.
Soft and comfortable material
Smooth surface, not relarging
Individual purchase
Industry diverse
Pharmaceutical industry
Food industry
hospitals
Clinics
Clinic
Food industry
Industry diverse
Pharmaceutical industry
hospitals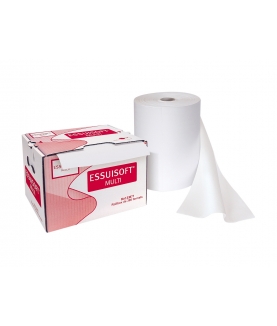 Price
€197.92
Tax included